Here's a summary of industry news from this past week:
Companies and Products
Altair released version 14.0 of their HyperWorks CAE platform. FEKO EM simulation is now fully integrated.
BAE Systems received an $11 million contract to develop the Full-Spectrum Staring Receiver (FSSR), essentially a high performance spectrum analyzer. The goal of the Office of Naval Research (ONR) program is to upgrade EW capabilities, including near-instantaneous battle space situational awareness, emitter identification and tracking, threat warning and countermeasure and weapon cueing.
Custom MMIC added two new MMICs to their catalog:
Integrated Device Technology (IDT) released two 75 Ω digital step attenuators (DSA) with Glitch-Free™ technology. Both DSAs cover 5 MHz to 3 GHz. The F1975 is a 6-bit design with 0.5 dB step size; the F19776 offers 7-bit control with 0.25 dB step size.
MACOM announced an integrated laser and silicon photonic integrated circuit (PIC) for 100G CWDM4 and CLR4 systems. MACOM developed a proprietary self-alignment process for integrating the laser and PIC to achieve high coupling efficiency and reduced manufacturing cost.
Last week, MACOM held a half-day briefing for analysts, updating the company's optical, GaN on Si and active array strategies (watch a replay). The company says it is "on track" for summer 2016 production of GaN on Si for the base station market.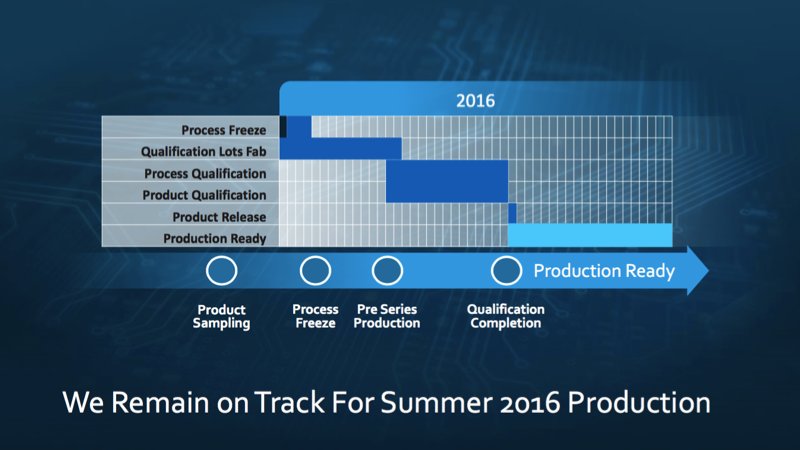 Among the interesting moments at the analyst briefing, John Croteau, MACOM's CEO, responded to a question about the base station market and MACOM's competition.
Norsat announced a Ku-Band SSPA and block up-converter that covers 12.25 to 18 GHz with 250 W saturated output power (200 W at 1 dB compression).
To accelerate the development of 5G, NYU Wireless is offering their channel model simulator and measured millimeter wave data for "free and open to all." Ted Rappaport, founder and director of NYU Wireless, made the commitment in a speech to the FCC.
Resonant seems to be gaining momentum, securing a second deal, this one with a new customer. The memorandum of understanding calls for Resonant to design SAW duplexers for three cellular bands, receiving an upfront payment and additional funding when the design is completed.
Verizon Wireless agreed to pay a $1.35 million settlement for using "super cookies" to track user behavior and target ads. If you're a Verizon subscriber, you have the right to opt in to Verizon sharing data with third parties.
The U.S. has restricted exports to ZTE, claiming the company illegally exported products to Iran and set up an intentional process to go around U.S. export regulations. You can access ZTE's "smoking gun" documents at The Wall Street Journal or the Bureau of Industry and Security. I wonder how the U.S. obtained these incriminating documents.
Markets and Technology
Cellular — The Global mobile Suppliers Association (GSA) said LTE subscriptions topped 1 billion in 2015. 552 million subscriptions were added during the year, representing 107 percent growth.
Last word on the 2016 Mobile World Congress, which drew a record 101,000 to Barcelona: Microwave Journal's summary.
Broadband — The FCC proposed a subsidy of $9.25 per month to help the lowest income citizens access broadband services. It's hard to imagine that U.S. citizens don't have easy access to the Internet; here are a few stories from the other side of the digital divide.
Ray Tomlinson is dead at 74. He invented computer-to-computer email and the use of the @ to separate the domain from the user name (New York Times profile). A moment of contemplation for a man who truly changed your life: how many email messages do you receive each day?
If you're frustrated by telemarketing calls, just transfer the calls to the Jolly Roger Telephone Company and let their robot play with the telemarketer. New York Times article.
NewSpace — SpaceX successfully launched an SES SA satellite into GEO orbit with their Falcon 9 rocket, but the first stage failed a "soft" barge landing. Elon Musk, SpaceX founder and CEO, tweeted "Rocket landed hard."
China — China's exports dropped 25.4 percent in February, the worst decline since 2009. Imports dropped 13.8 percent. In addition to ongoing economic softness, this year's earlier Lunar New Year contributed to the declines.
Personal Privacy vs. National Security — In the ongoing debate and litigation between Apple and the FBI, The Wall Street Journal published an interesting article exploring whether the FBI might physically probe the iPhone's A6 microprocessor to get the data.
---
If you see news that you would like covered in this weekly summary, please email me at glerude@mwjournal.com. If it's more convenient to receive these weekly updates via email — adding one more to your inbox — send me your email address.