Here's a summary of the industry news that caught my eye this past week. It was a busy week, with many news releases coinciding with Mobile World Congress (MWC) in Barcelona.
Companies and Products
The bidding for ANADIGICS continued in a series of rounds: II-VI to $0.73 per share, the Chinese competitor to $0.81 per share, II-VI matching the $0.81 per share and offering ANADIGICS a working capital loan, the Chinese company to $0.85 per share. II-VI had one last opportunity to bid before ANADIGICS' board halted the auction. We should know the outcome this week. ANADIGICS announced on Monday, February 29, that II-VI matched the Chinese firm's last bid of $0.85 per share, making it a "superior offer." Among the considerations cited for the decision: II-VI is a domestic company, and the acquisition will not require national security review and approval by the U.S. government. A deal with a Chinese buyer would have triggered a prolonged review and, likely, disapproval.
At MWC, Ericsson demonstrated a 5G testbed with data rates greater than 20 Gbps. The testbed operates at 15 GHz, with 800 MHz of bandwidth, and uses 8x8 arrays to steer the beam and get spatial diversity.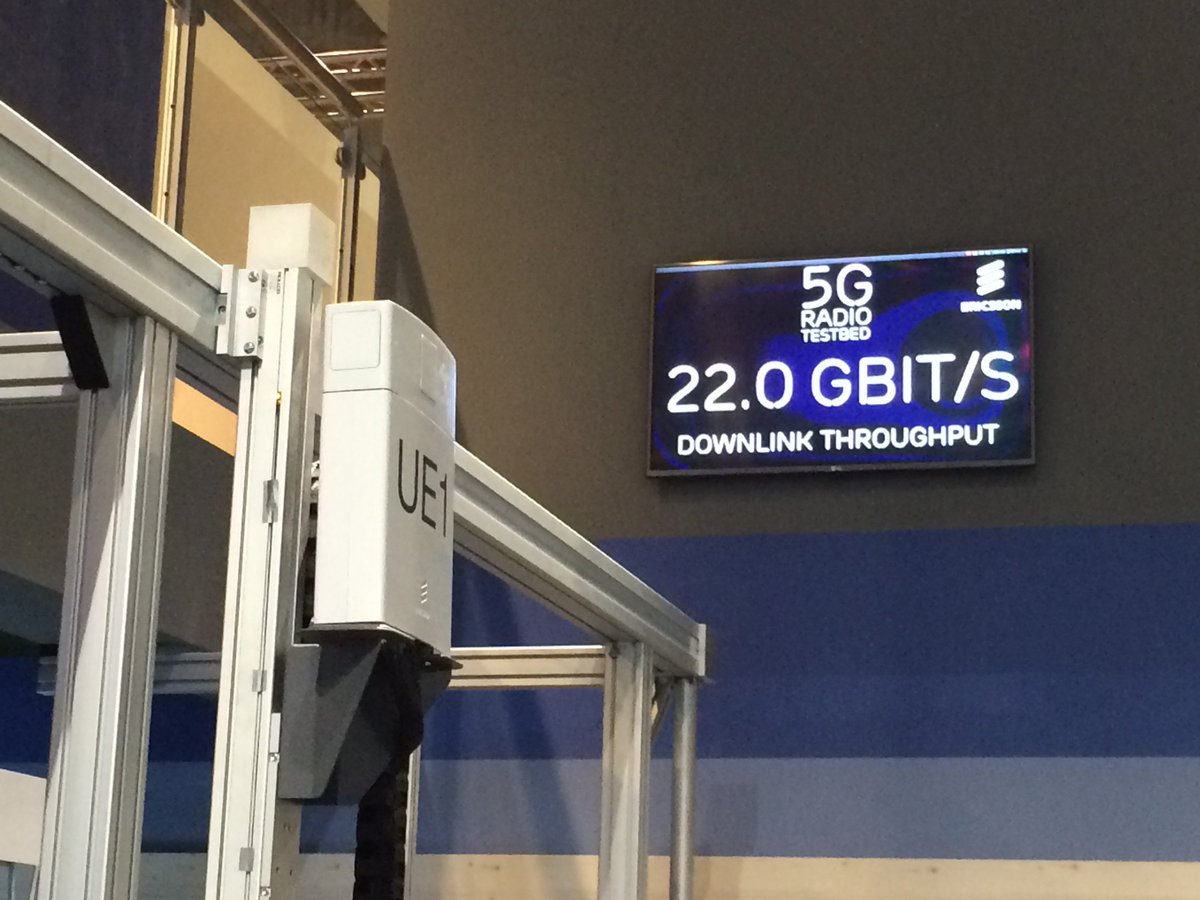 Ulf Ewaldsson, Ericsson's CTO, sees 5G as the "biggest opportunity" for the telecom industry, as the network will connect everything to the cloud.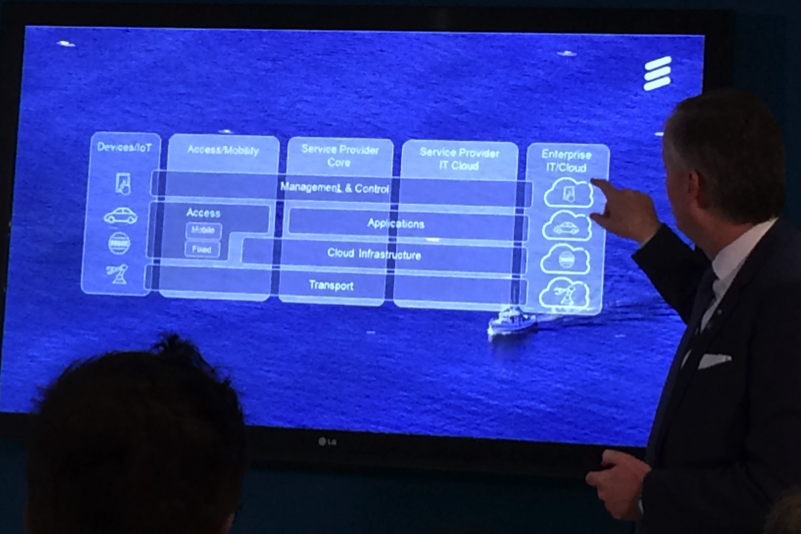 Ethertronics introduced two new RF switches (EC686 and EC646) at MWC, targeting smartphones for their Active Steering™ antennas. The company initially applied their steered-beam architecture to improve Wi-Fi performance.
Among the test and measurement solutions featured at MWC, Keysight demoed the first design validation and manufacturing test solution for 802.11ad.
Linear Technology is adding an 87,000 sq ft test facility in Singapore, which will more than double test capacity.
MACOM announced their initial family of GaN on Si power transistors (designated MAGb) that are optimized for base station power amplifiers. The first product, MAGb-101822-120B0S, covers 500 MHz of bandwidth from 1.7 to 2.2 GHz. It delivers over 160 W of peak power, with a peak efficiency of 74 percent and linear gain greater than 19 dB.
Nokia Bell Labs and NXP demonstrated a modem for both wireless (LTE) and wireline (cable and DSL) access. The single modem will simplify network deployment for operators and is designed to support future 5G transmissions.
NXP announced a focused 5G strategy that aligns NXP's RF small signal products with Freescale's RF power and signal processing products to provide a comprehensive roadmap.
Qorvo made multiple announcements at MWC, including:
Skyworks made three announcements at MWC, including:
Markets and Technology
Broadband — You can choose your cell phone, your tablet, your PC, your Wi-Fi router. Why not your cable set-top box, asks the FCC?
Personal Privacy vs. National Security — Making an appearance at MWC, Facebook chief Mark Zuckerberg backed Apple's refusal to unlock the iPhone. However a survey of Americans found public opinion backing the government's demand to do so.
The Apple-FBI melee may indeed by a slippery slope, considering the future IoT world. Farhad Manjoo, technology reporter for The New York Times, makes a cogent argument. What do you think?
---
If you see news that you would like covered in the weekly summary, please email me at glerude@mwjournal.com. Also, if it's more convenient for you to receive these weekly updates via email, just send me your email address.