Here's a summary of recent industry news that crossed my screen and caught my eye:
Companies and Products
Anokiwave received ISO9001:2008 certification from NQA, an independent, third party registrar. Anokiwave develops highly integrated RFICs for AESAs and millimeter wave systems.
e2v is now the exclusive channel to the space market for Peregrine Semiconductor. The reseller agreement leverages e2v's 30-year legacy serving aerospace and defense customers and expands their portfolio to include RFICs.
Eutelsat and ViaSat are forming a JV to expand Eutelsat's wholesale broadband business and launch a new consumer satellite retail service in Europe. The joint venture will initially use KA-SAT, Eutelsat's high capacity broadband satellite.
FormFactor is acquiring Cascade Microtech for approximately $352 million in a cash and stock deal. Cascade is a GaAs industry pioneer, formed in 1984 to commercialize RF on-wafer probing. Cascade reported record annual revenue of $144 million for the year ending December 31, 2015. FormFactor is a leading supplier of probe cards for SoCs, DRAM and flash memory and reported revenue of $71.8 million for the fiscal year ending December 26, 2015.
GigOptix reported 2015 revenue of $40.4 million, a company record and 23 percent growth from 2014. GAAP operating income was $1.4 million, compared to a loss of $5.3 million in 2014. Founder and CEO Avi Katz attributed the strong performance to the company's "domination" in 40/100G datacom.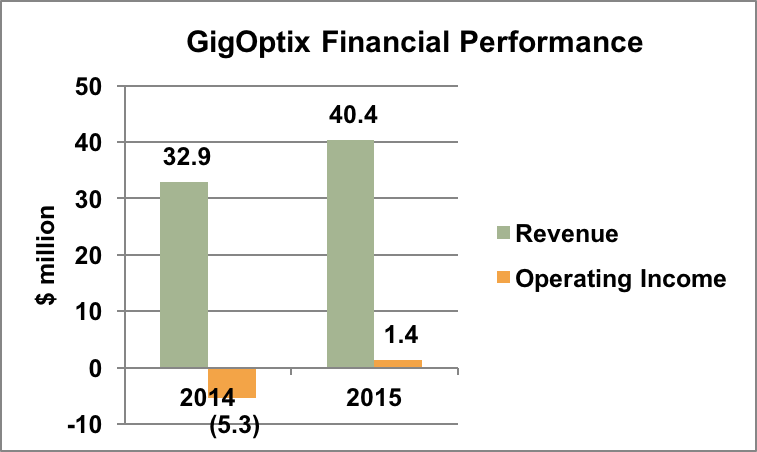 Honeywell completed the acquisition of COM DEV International, paying $345 million for the company. COMDEV, headquartered in Ontario, produces spaceflight subsystems and instruments used in earth observation, space science, communications and remote sensing satellites.
Modeling firm Modelithics promoted Angie Rogers to sales manager, a role leading Modelithics' sales and customer relations. She joined the company in December 2014.
National Instruments released V12.02 of NI AWR Design Environment. The update, which can be downloaded, enhances load- and source-pull, EM modeling and layout/verification.
Qorvo released new Wi-Fi PAs meeting the requirements for 802.11ac Wave 2. The high efficiency designs ease the thermal design for MIMO access points.
Radio Frequency Systems (RFS) will invest $50 million in a new base station antenna manufacturing facility in Suzhou, China. RFS says the facility, scheduled to open in December, will "revolutionize BSA manufacturing" with lean production lines and equipment.
Raytheon released an update on the Patriot radar upgrade. The effort will extend radar azimuth coverage to 360 degrees and insert GaN T/R modules into the active array.
Smiths Microwave is integrating three of their companies — Millitech, TECOM, and TRAK — into a single operating unit, named Smiths Microwave Subsystems. The aim of the change is to improve operating performance and better integrate the product offering. However the companies will remain separate legal entities using their established brand names.
Life goes on for former TriQuint executives. Steve Buhaly plans to retire as Qorvo's CFO by year end, fulfilling a personal goal to retire at age 60. Todd DeBonis, formerly VP of sales and strategic development, was recruited to be COO at Pixelworks.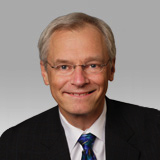 WIN Semiconductors reported January revenue of 1,089 million NTD (approximately $32.6 million). January's revenue was 26 percent above the prior year's month and 0.3 percent greater than December's revenue.
Markets and Technology
Mobile — Cisco updated their mobile data forecast. Not surprisingly, it's up and to the right, with more zeros than we can count. Download the report.
Coming soon to your smartphone, services tailored to where you are at the moment. This is Nokia's vision.
AT&T and Nokia have teamed to offer utilities a private, secure, LTE network for data. AT&T will provide the spectrum, Nokia the equipment.
Autonomous Vehicles — The U.S. National Highway Traffic Safety Administration (NHTSA) wrote a letter to Google acknowledging that the "driver" of a car doesn't have to be human. That's a "yuge" philosophical step. Reuters article.
A century after Einstein published the general theory of relativity and postulated gravitational waves, a team of scientists announced that they recorded the gravitational waves created by two black holes colliding. The New York Times tells the fascinating story.
Congratulations to the 2016 class of IEEE Fellows. Names we recognize include Terry Cisco, Larry Kushner and Ajay Poddar.
---
If you see news that you would like covered in the weekly summary, please email me at glerude@mwjournal.com. Also, if it's more convenient for you to receive these weekly updates via email, just send me your email address.