Here's a summary of industry news that crossed my screen last week:
Companies and Products
ANADIGICS stated that the Chinese company that is trying to buy them (referred to as party B) raised its bid from $0.76 to $0.78 per share. Given the sweetness of the offer, ANADIGICS continues to explore whether the U.S. would approve the purchase. Meanwhile, II-VI's deal to buy ANADIGICS for $0.66 per share is still in place.
Avago completed the acquisition of Broadcom, renaming the new company Broadcom Limited. The choice of name is an interesting statement on the relative value of the Avago and Broadcom brands.
Keysight introduced a line of X-Series signal analyzers with dynamic interactive displays and new benchtop designs. Also, Keysight released ADS 2016, with enhanced harmonic balance and circuit envelope simulators, silicon RFIC design flows and layout/verification.
National Instruments (NI) reported 2015 revenue of $1.2 billion, down 1.5 percent from 2014. NI's core revenue, which excludes their largest customer and foreign exchange fluctuations, grew 6 percent.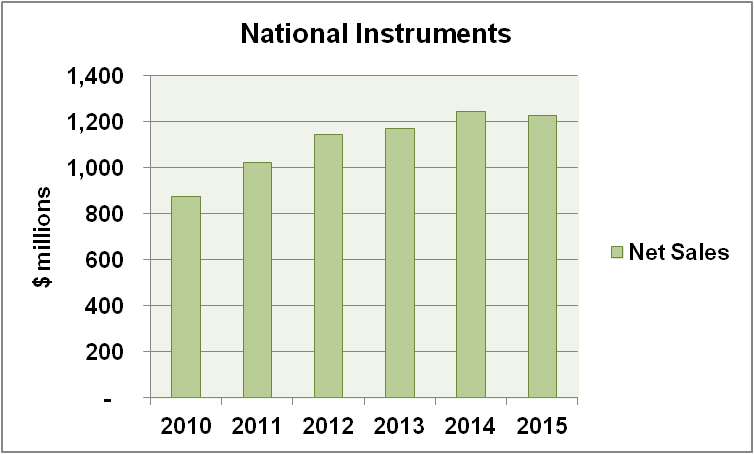 During NXP's Q4 earnings call, CEO Rick Clemmer noted that revenue for the RF power segment (part of the Freescale acquisition) increased, reflecting renewed base station activity in China.
Pasternack expanded their VCO products with new models covering bands from 10 MHz to 11 GHz. The units are available in various surface-mount and coaxial packages.
Qorvo reported fiscal Q3 revenue of $621 million, which was down 12 percent sequentially. The mobile segment dropped 15 percent, while the infrastructure and defense products (IDP) unit grew 1 percent. IDP saw the base station market recover, approximately 18 percent sequentially according to IDP president James Klein. The company projected Q4 revenue (March quarter) to be $600 million, which would be a 3 percent sequential decline.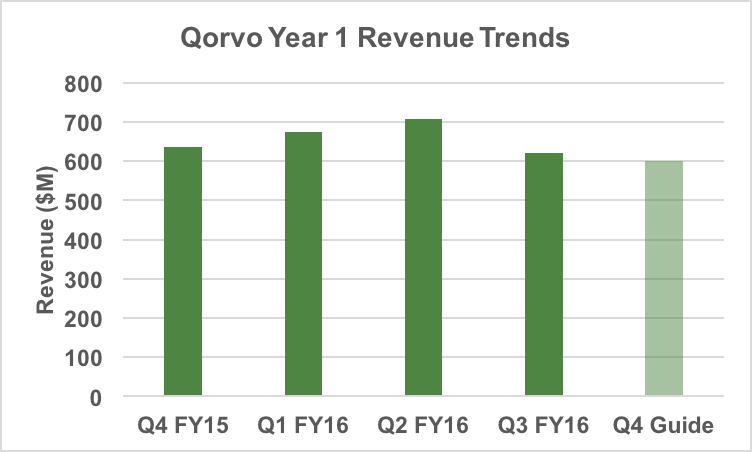 During the earnings call, Klein commented on the company's position in the GaN market and expected market growth. They're clearly bullish.
Radio Frequency Systems (RFS) added 90 new passive products to their portfolio for in-building distributed antenna systems (DAS).
Raytheon reported Q4 revenue of $6.3 billion, up 3 percent from the prior year's quarter. 2015 revenue was $23.2 billion, representing 2 percent growth from 2014. 2015's book-to-bill ratio was 1.09.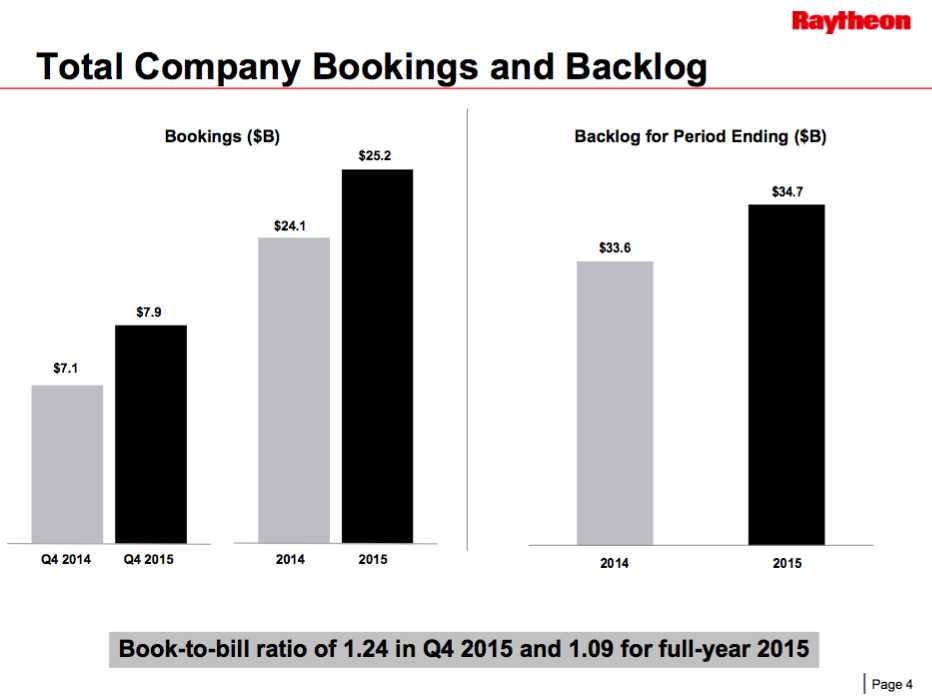 Tektronix is shifting from a product/hardware company to an application/technology company, heralded by a new logo.
TowerJazz completed their acquisition of Maxim's 8-in wafer fab in San Antonio. For $40 million, TowerJazz added 28,000 wafer per month capacity and received a 15 year agreement to supply Maxim with ICs.
Markets and Technology
Cellular — LTE subscriptions reached 1.05 billion in 2015, according to market research firm Ovum. Geographically, 35 percent are in China, 21 percent in the U.S. and 9 percent in Japan.
When is 5G really 5G? Unfortunately, yet not surprisingly, marketing is ahead of standards definition and system development writes industry observer Zahid Ghadialy.
Broadband — Google Fiber announced plans to provide free 1 Gbps broadband service to residents in various public housing units, in the cities they serve with their FTTH service.
ViaSat introduced new satellite Internet business plans with 15 Mbps down, 4 Mbps up and no data cap.
Semiconductor Technology — Fujitsu demonstrated a W-Band PA MMIC achieving 1.15 W output. The optimized GaN HEMT cell achieved 3.6 W/mm at 86 GHz. Read more technical details here.
At the recent International Solid-State Circuits Conference (ISSCC), Imec and Vrije Universiteit Brussel (VUB) presented a paper on a 60 GHz, four antenna path, beam forming transceiver in 28 nm CMOS. The low power and low cost transceiver is intended for WiGig and backhaul applications.
HRL announced the first demonstration of GaN CMOS, integrating enhancement-mode GaN NMOS and PMOS on the same wafer. Principal investigator Dr. Rongming Chu said, "GaN CMOS IC was considered difficult or impossible, due to the challenge in making P-channel transistor and integrating an N-channel transistor."
---
If you see news that you would like covered in the weekly summary, please email me at glerude@mwjournal.com. Also, if it's more convenient for you to receive these weekly updates via email, just send me your email address.
Have a good week.