Here's the news from last week that caught my attention:
Companies and Products
Jeff Bezos' Blue Origin launched and landed a reusable rocket, the third flight for the same hardware. The landing added to the case for reusable rockets, a significant enabler for reducing launch cost.
Brocade reached a deal to buy Ruckus Wireless for $1.2 billion. Ruckus supplies wireless access gear and services for large venues, such as hotels and stadiums.
Cree announced preliminary results for fiscal Q3, advising investors that revenue will be approximately 8 percent below the low end of their guidance. However, the company said that revenue from the Power and RF segment (named Wolfspeed) is in line with guidance, at $29 million.
GigOptix acquired Magnum Semiconductor for approximately $55 million and renamed themselves GigPeak, with the tag line "Touch the cloud." In a call with analysts, Avi Katz, GigOptix and now GigPeak CEO, described the newly named company's focus and the motivation for acquiring Magnum Semiconductor.
In case you're curious, as I was, about Magnum Semiconductor and why GigOptix would buy the company, Magnum Semiconductor's CEO Gopal Solanki described the company's focus.
Mercury Systems received a $15.4 million follow-on order for an EW RF/digital subsystem. The order will be shipped over several quarters.
National Instruments announced that their fiscal Q1 revenue will be approximately $288 million, flat year-over-year and some $2 million below the low end of their guidance. NI's COO Alex Davern said the shortfall largely reflects softness in wireless semiconductors.
Nokia began anticipated staff reductions following their acquisition of Alcatel-Lucent. The company is aiming for €900 million in savings by the end of 2018.
Pasternack is expanding their line of coaxial noise sources, offering 30 models from 100 kHz to 60 GHz and ENR from 7 to 35 dB.
Rohde & Schwarz joined China Mobile's 5G Innovation Center, which will allow R&S to play in China Mobile's evolution from 4G to 5G.
Skyworks announced SkyLiTE™ 2.0, their next-generation front-end system for LTE. SkyLiTE 2.0 comprises two FEMs and two PA modules.
TowerJazz added S4, a 300 GHz SiGe BiCMOS process for high speed wireline applications such as TIAs and laser drivers. The "Terabit Platform" now includes five SiGe processes (HX, H2, H3, H4 and S4).
WIN Semiconductors says Q1 2016 revenue was NT$3,288 million ($101.4 million), up 17 percent year-over-year and 3 percent sequentially.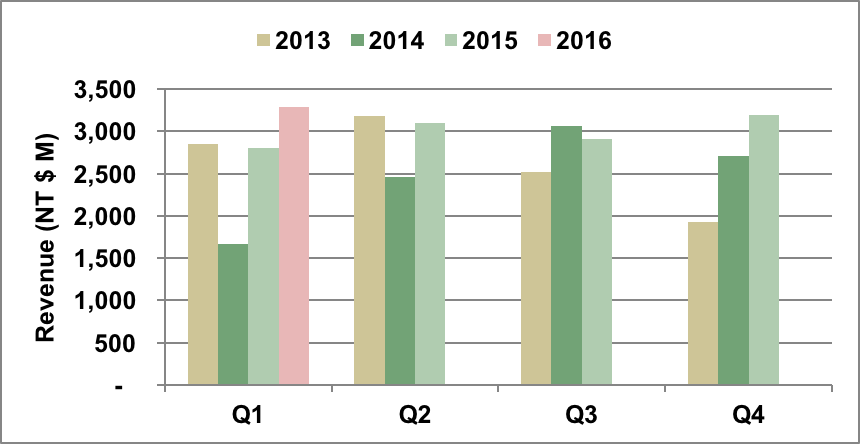 In a scheduled management rotation, ZTE "dropped" three executives who were accused of cooking up the scheme to violate U.S. export laws.
Markets and Technology
Mobile Culture — Facebook leads social media engagement at 30 minutes per day per monthly average user (MAU). How much time do you spend on Facebook each day?
Broadband — The FCC approved a $9.25/month subsidy for broadband access, targeting Americans who live across the digital divide.
In other FCC news, the commission is planning a "nutrition label" to explain the components of broadband services.
Cellular — Apparently, HetNets — the buzz of the past several years — are passé. The new term is ultra-dense networks. Whatever the name, the siting challenges are the same.
Automotive — In China, the adoption of self-driving vehicles may "pass" U.S. efforts, given strong support from the Chinese government. New York Times article.
Defense — The Reuters War College podcast recounts the fascinating story of the early deployment of drones and how they spotted Osama bin Laden prior to 9/11.
---
If you see news that you would like covered in this weekly summary, please email me at glerude@mwjournal.com. If it's more convenient to receive these weekly updates via email — adding one more to your inbox — send me your email address.