Here's a recap of the news from the past week that caught my attention:
Companies and Products
Per market research firm Gartner, GlobalFoundries was the second largest foundry in 2015. Their $4.7 billion in revenue equated to a 9.6 percent market share. However, they trail far behind TSMC, with 2015 revenue of $26.5 billion.
Google Fiber began laying fiber in San Antonio, saying they will run 4,000 linear miles to cover the city.
Ericsson reported Q1 revenue. The networks segment generated SEK25.8 billion, or $3.2 billion. This was a 31 percent drop from Q4 and down 2 percent from last year's Q1. Not satisfied with either growth or profitability, Ericsson is reorganizing into five business unit.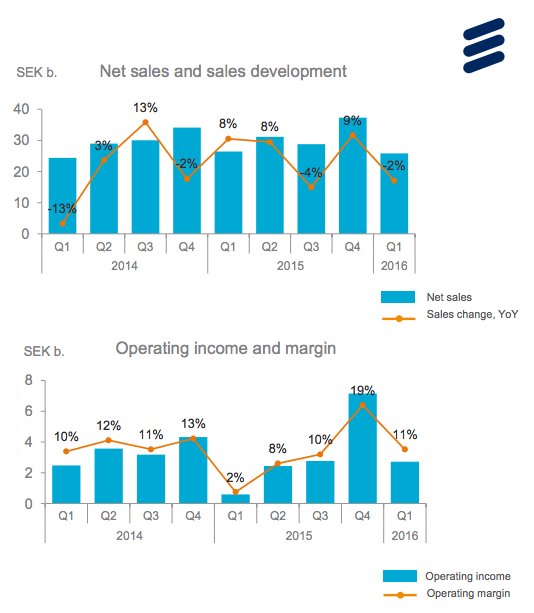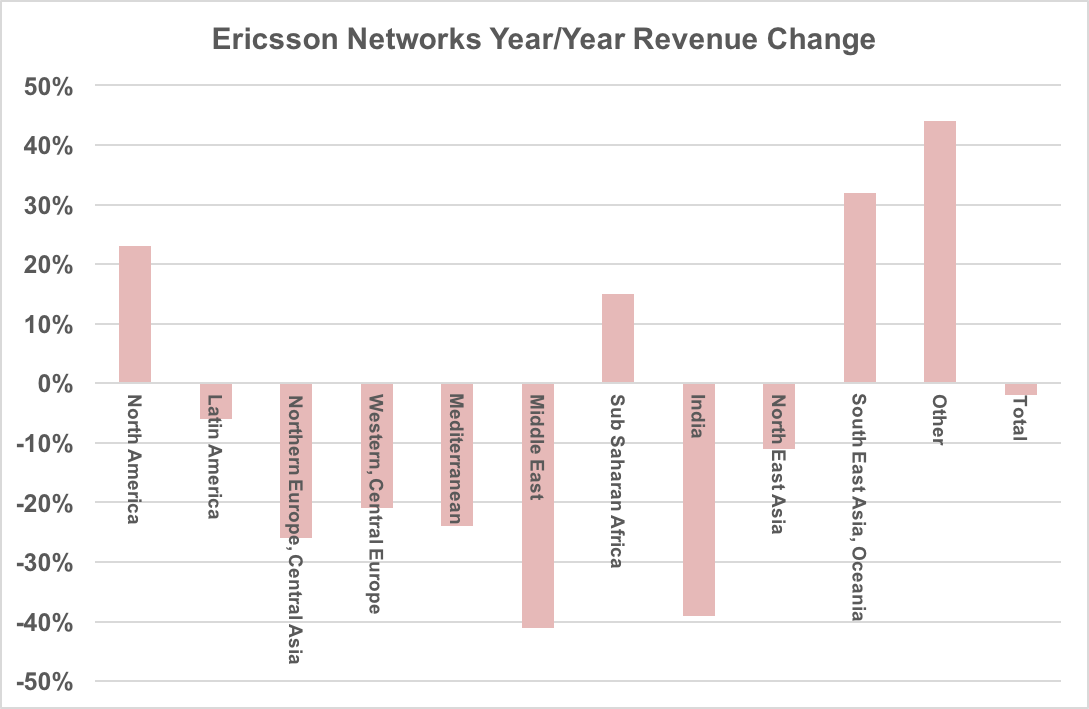 Intel is also restructuring to shift focus from PCs to the cloud and IoT. 12,000 positions will be cut by mid-2017 — 11 percent of the workforce. Why is Intel looking for a new future? Only 64.8 million PCs were shipped globally in Q1, a 10 percent decline year-over-year and the lowest volume since 2007.
Keysight announced a test solution for E-Band, combining hardware and software to offer a capability for testing two channels, each with 2.5 GHz bandwidth. Keysight also released a video series on RF power amplifier design, addressing designs from class A to J. Access the series here.
National Instruments announced a 71 to 76 GHz software defined radio (SDR) with 2 GHz bandwidth. The SDR enables rapid prototyping of millimeter wave systems, including 5G.
Peregrine added two monolithic phase and amplitude controllers (MPAC) for Doherty amplifiers. The PE46130 covers 2.3 to 2.7 GHz; the PE46140, 3.4 to 3.8 GHz. Both have a phase range of 87.2 degrees in 2.8 degree steps and an attenuation range of 7.5 dB in 0.5 dB steps. Linearity is greater than 60 dBm input IP3; the devices will handle input power levels of 35 dBm (at 0.1 dB compression).
Qorvo is acquiring privately-held GreenPeak Technologies, establishing a beachhead in IoT. GreenPeak adds low power, short range wireless technology to the portfolio of Qorvo's infrastructure and defense segment.
If their recent press release seemed cryptic, watch this Skyworks video explaining their SkyBlue handset PA technology. Bottom line: SkyBlue is simpler with better efficiency than ET.
Markets and Technology
Broadband — President Obama endorsed allowing consumers to buy set-top boxes (STB), as they do computers and mobile phones, rather than being tied to their service provider. The FCC says the annual STB lease averages $231.
Will OneWeb and SpaceX succeed when Teledesic failed? The Actuality podcast explores the case for global satellite Internet.
The FAA approved ViaSat's Ka-Band satellite antenna and radome for Airbus A320 aircraft. The approval extends the market for ViaSat's in-flight Internet access.
IoT — Moving "smart cities" from buzzword to implementation: a roundtable discussion at the recent Mobile World Congress generated several recommendations, summarized in this blog post by Nokia.
Here's another interesting IoT application: tags in cows' ears monitor temperature, movement and other signs of animal health.
China — China Telecom appointed a new chairman, which Doug Young reads as signaling that the Chinese cellular players will remain separate and independent.
Privacy Debate — The ongoing debate between the FBI and Apple played out in a recent congressional hearing. On Friday, the Justice Department dropped another case against Apple.
Interesting Reading — A Fast Company article looks back at a marketer's notebook that helped shape Apple Computer.
---
If you see news that you would like covered in this weekly summary, please email me at glerude@mwjournal.com.
Have a good week.